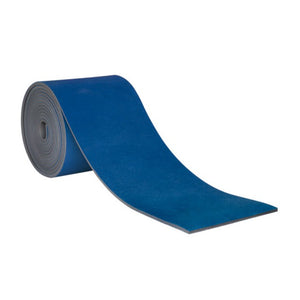 Vault Runway - 3' x 84'
Dimensions: 3' x 84' (3/4" and 1-3/8" thicknesses available)

3' x 84' Carpet Bonded Foam Vault Runway, available in 3/4" and 1-3/8" thicknesses.
Durable 26oz Needle-Point Carpet
Roll Style: NON-Flex (flex feature available on request)
Three Year Limited Warranty
1-3/8" Vault Runway meets USAG, NCAA, NFHS and AAU competition specifications
Ships motor freight
Note: Carpet color shades may vary slightly between orders.
Non-Flex Mat Warning: Non-Flex mats are rolled with carpet-side out, and will need several hours to lay flat on their own when unrolled. Please do not try to force the Non-Flex mat flat as that may damage the mat permanently. Non-Flex mats must be rolled back up with the carpet side out, and will be creased permanently if rolled up backwards.