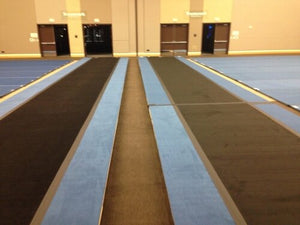 Tumbling Strip
Using the same high quality materials as the Victory Power Spring Floor, the 12' x 42' Victory Tumbling Strips are the perfect size for a dedicated tumbling area.
NOTE: This price is for the spring floor only - mats are NOT included. If mats are needed, you can order them online by clicking here.
Financing Available! Apply online!